The aim of Stacey Miller Consultancy is to provide an affordable and flexible service that is interactive and up to date focusing on improving the delivery of substance misuse and mental health awareness, education and training.
What makes me different from other training providers is that not only do I have the professional experience, but also the personal experience of all the courses I deliver either through myself, friends or family members.  I also aim to make training events as informal and fun as possible by using little PowerPoint and opting for other training methods including bingo, game quizzes, etc and prizes!
I've worked with a wide range of clients from Councils such as Eastleigh, Hampshire, New Forest and Winchester to Youth Groups, the YMCA in Southampton and Basingstoke to schools, universities, private companies and even Hampshire Constabulary.  Just see what my clients have to say on my Testimonials page!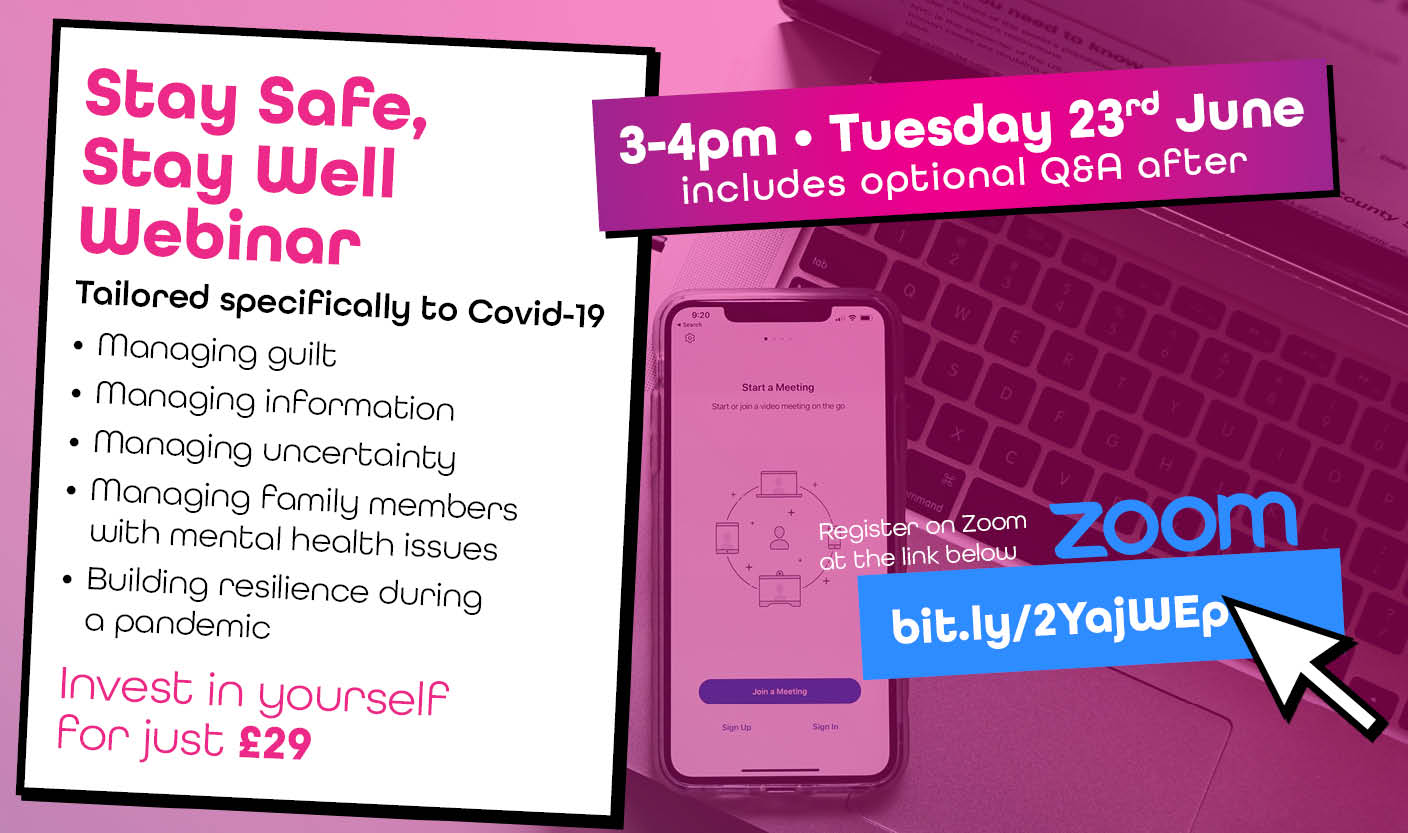 Stay Safe, Stay Well Webinar
3-4pm  BST | Tuesday 23 June 2020  includes optional Q & A after.
Tailored specifically to Covid-19
Managing guilt

Managing information

Managing uncertainty

Managing family members with mental health issues

Building resilience during a pandemic
Invest in your mental health for just £29
What my clients have to say…
Nothing I didn't like … but I have some great content on handling stress and building resilience which I think would also futureproof the team from mental health challenges 🙂
"Digestible information – easy to grasp the concepts- making what can be a difficult subject to learn accessible."
Chief executive, Solent Youth Action, Hampshire
"Very well presented & delivered. Good information & a start to build on my own knowledge on CBT.  You must love your job you're very good at it and your passion and knowledge is infectious. Thank u for giving up your own time to help others."
"The course was presented in a manner which kept the group engaged. You obviously have lots of knowledge about the subject."
"A good knowledgeable trainer with a relaxed approach."
"Very good- covered different learning styles and would definitely recommend.  Excellent training session with great examples and opportunities for interactive exercises.  Thought provoking training.  Thank you."