The Happy Kit is a mental health toolkit created by consultant and educator Stacey Miller.
Written with your professionals in mind, led by a panel of young people but also perfect for parents!  Covering 14 well-being topics including this tool kit covers a range of issues close to the mental wellbeing of young people facing increasingly difficult times.
The topics include:
Affirmations
Anger Management
Anxiety
Bereavement
Depression
Food & Mood
Gratitude
Panic Attacks
Positive Thinking
Self Care
Self Harm
Sleep
Stress
Top 10 Happy Tips!
Each wellbeing topic covers a summary, 3 did you know facts, 3 activity ideas and a notes page!
HAPPY KIT comes with 14 education postcards that can be given to young people!
Question: Why buy it?
It includes 42 session plans so you don't have to plan any sessions!  You can also purchase a USB memory stick with 80 resources/session plans!
Content and design led by my professional and personal experience plus by young people themselves!
Visual and eye catching and straight to the point!
Easy practical advice for anyone to follow!
Fits in perfectly with Health Education that is mandatory from September 2020!
Lots of different pricing packages depending on what you want and your budget.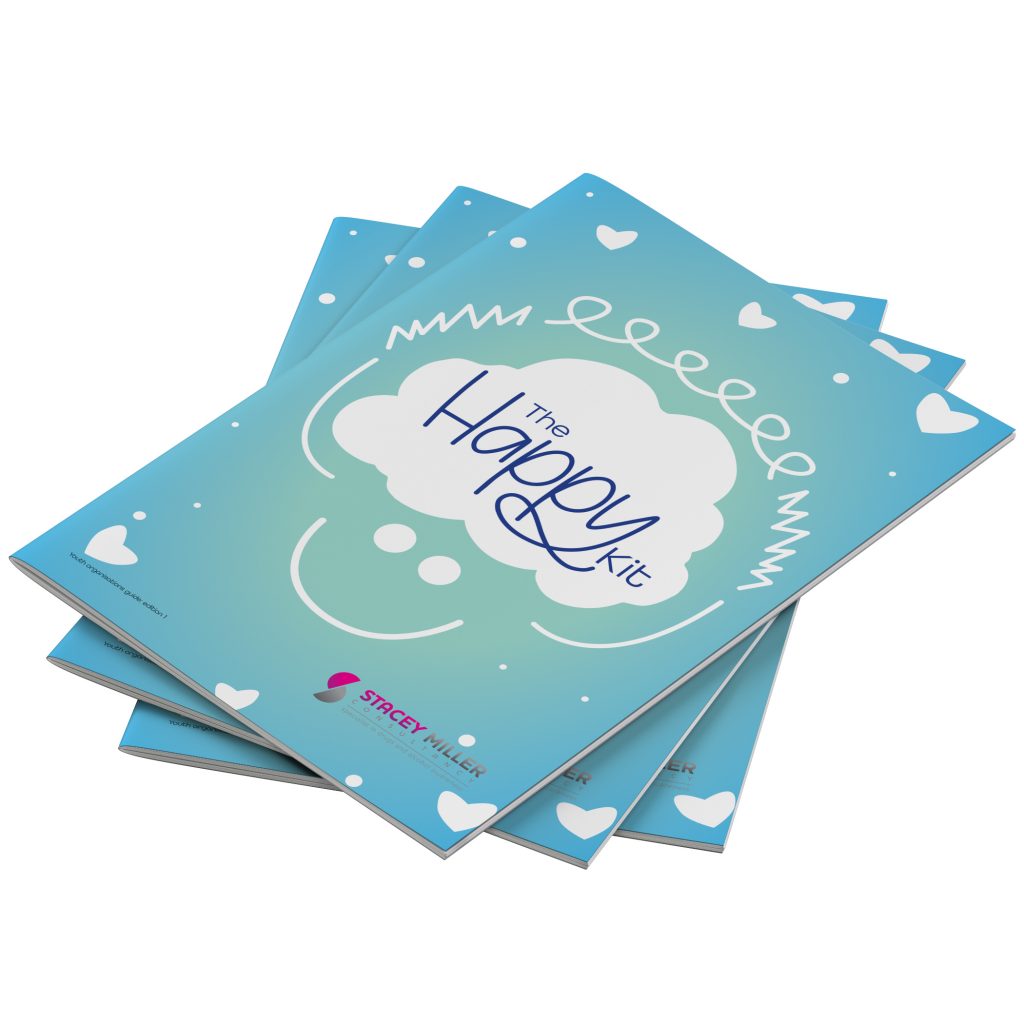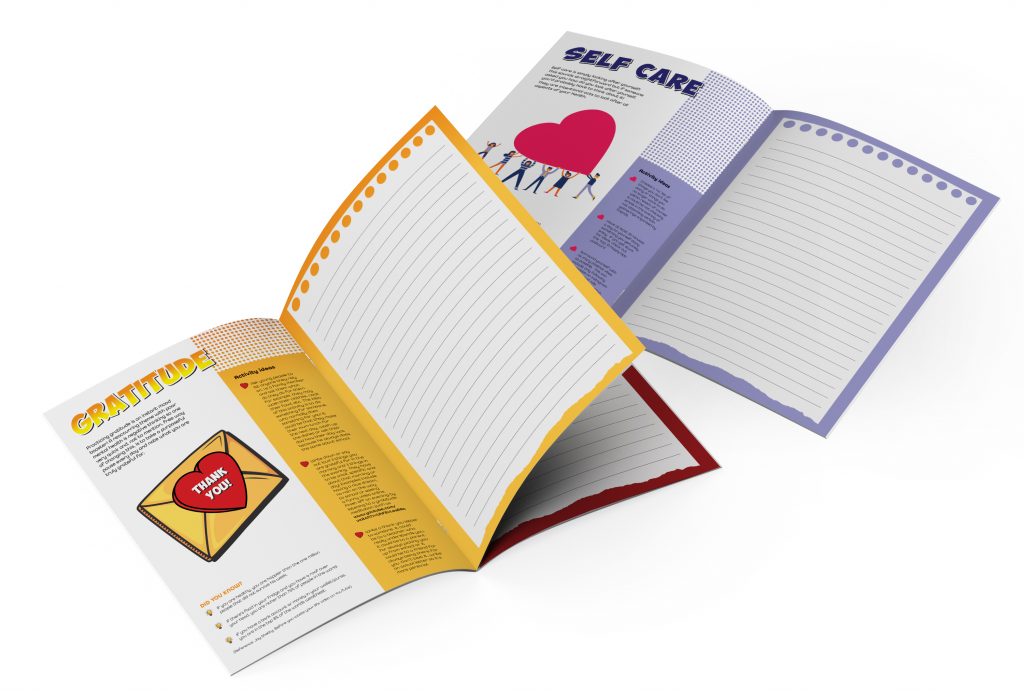 The Happy kit in use
A MASSIVE thank you goes out to Kailea of Solent Youth Action for embracing the Happy Kit and creating these wonderful videos of it in action (pun intended!)
Make sure to subscribe to her Youtube Channel for more useful content.  you can also find Solent Youth Action on Facebook, Instagram and Twitter.
Anger session using the Happy Kit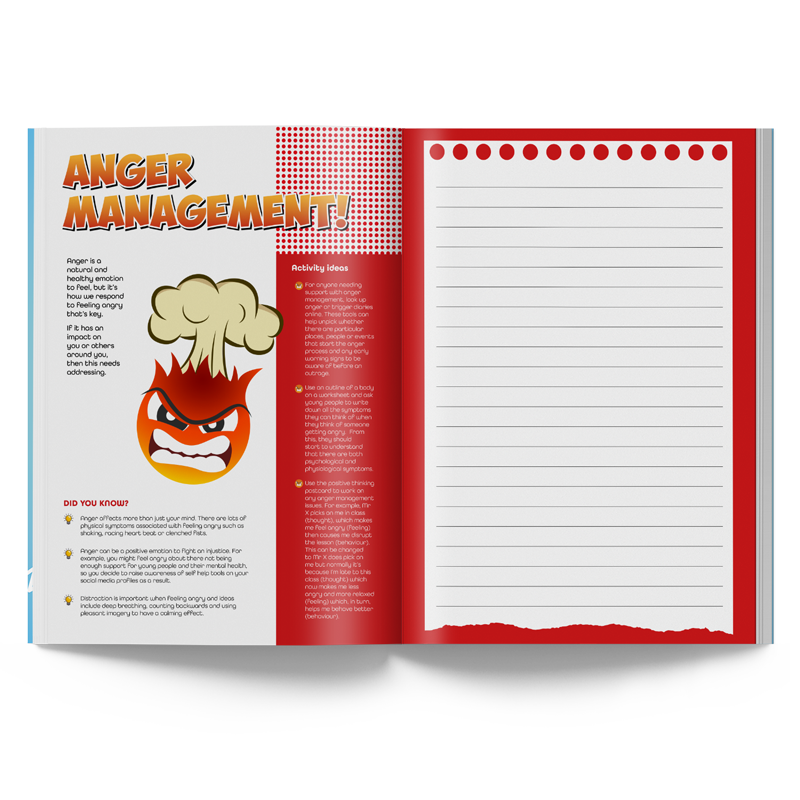 Question: Could parents use it?
Yes!  There are tonnes of activity ideas to help parents and their teenagers get through lockdown!
It is mental health and wellbeing focused which is perfect for this current climate we are living in!
All parents who purchase the HAPPY KIT will have free access to weekly online drop in support with #askthexpert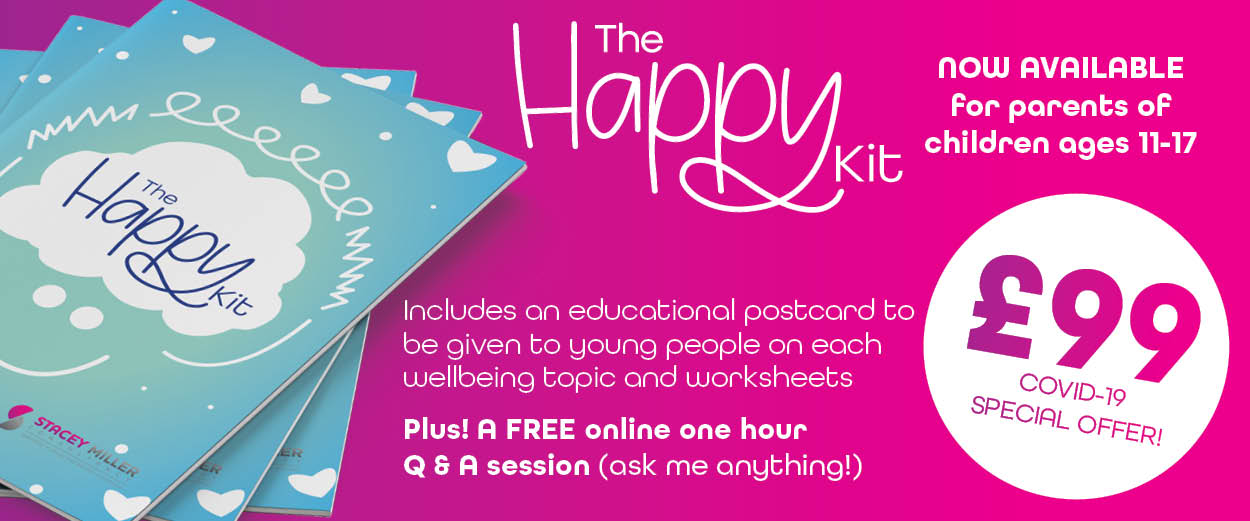 Disclaimer: This toolkit was originally designed for professionals and thus not all activities will be suited to a homeschooling environment but an alternative will be given where necessary.
Platinum Package
£499 / $649 USD / $899 CAD
The Happy Kit
50 education postcards
− for each of the 14 subjects (700 total).
Also! A bonus USB stick with Activitiy Sessions, Presentation and resources.
Plus! up to 3 hours of training with me!
Gold Package
£199 / $299 USD / $349 CAD
The Happy Kit
20 education postcards
− for each of the 14 subjects (280 total).
Plus! A bonus USB stick with Activity Sessions, Presentation and resources.
Silver Package
£149 / $199 USD / $299 CAD
The Happy Kit
20 education postcards
− for each of the 14 subjects (280 total).
Gold Package
£99 / $149 USD / $199 CAD
The Happy Kit
14 sample education postcards