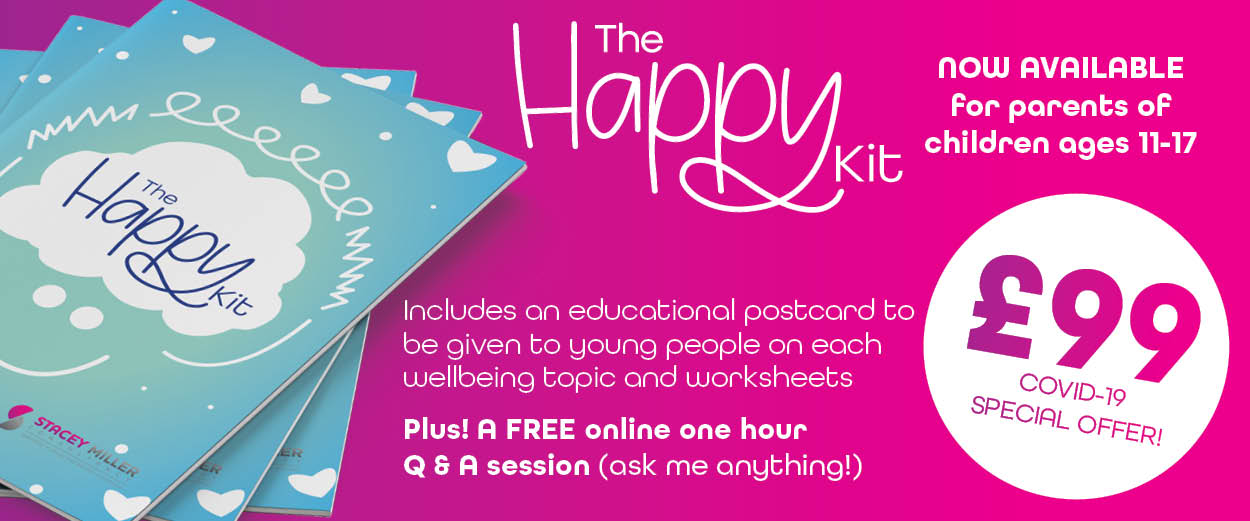 Question: Could parents use it?
Yes!  There are tonnes of activity ideas to help parents and their teenagers get through lockdown!
It is mental health and wellbeing focused which is perfect for this current climate we are living in!
All parents who purchase the HAPPY KIT will have free access to weekly online drop-in support with #askthexpert
Disclaimer: This toolkit was originally designed for professionals and thus not all activities will be suited to a homeschooling environment but an alternative will be given where necessary.