Substance Misuse Resources
These postcards are fully endorsed by the Youth Commission apart of the Hampshire Police and Crime Commissioner's office.
Click the links below to view the content and click here for an order form
Drug postcards (all A6 size and 25p each (excluding P & P) email to order (minimum of 200)
Click here for the postcard order form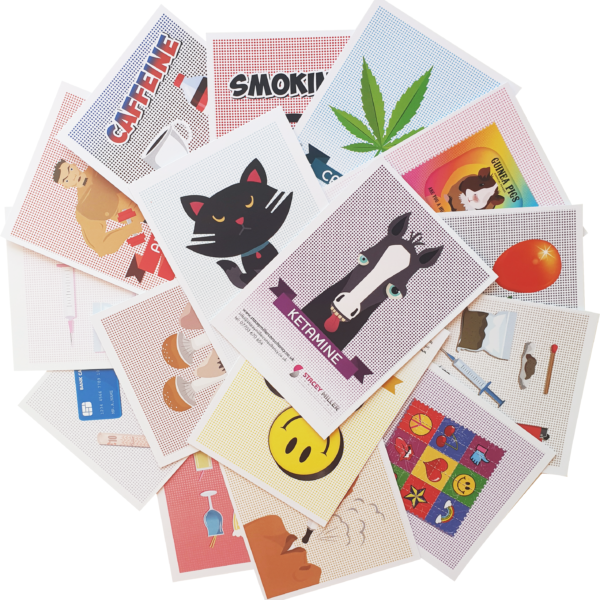 My name is Paul Beale and I am the Deputy Sector Inspector for New

Forest West in the Hampshire Constabulary.

br>

One of my projects, and an issue which I am very passionate about, is raising awareness and education in regards to Drugs and especially presentations for Schools and young people. I do regular talks and inputs

at local Schools and community groups and utilise a variety of teaching aids. One of the most impressive aids and one that has really gone down with audiences, both young and old, are the drug education cards that

have been produced by the Stacey Miller consultancy company.

They are both eye catching and very informative, each card concentrates on a particular drug and is detailed exploring what it looks like, how it is used, effects and risks and what the law says about the drug.

They have been very well received and I have had a lot of very positive feedback in relation to the cards and will continue to use them in my presentations.