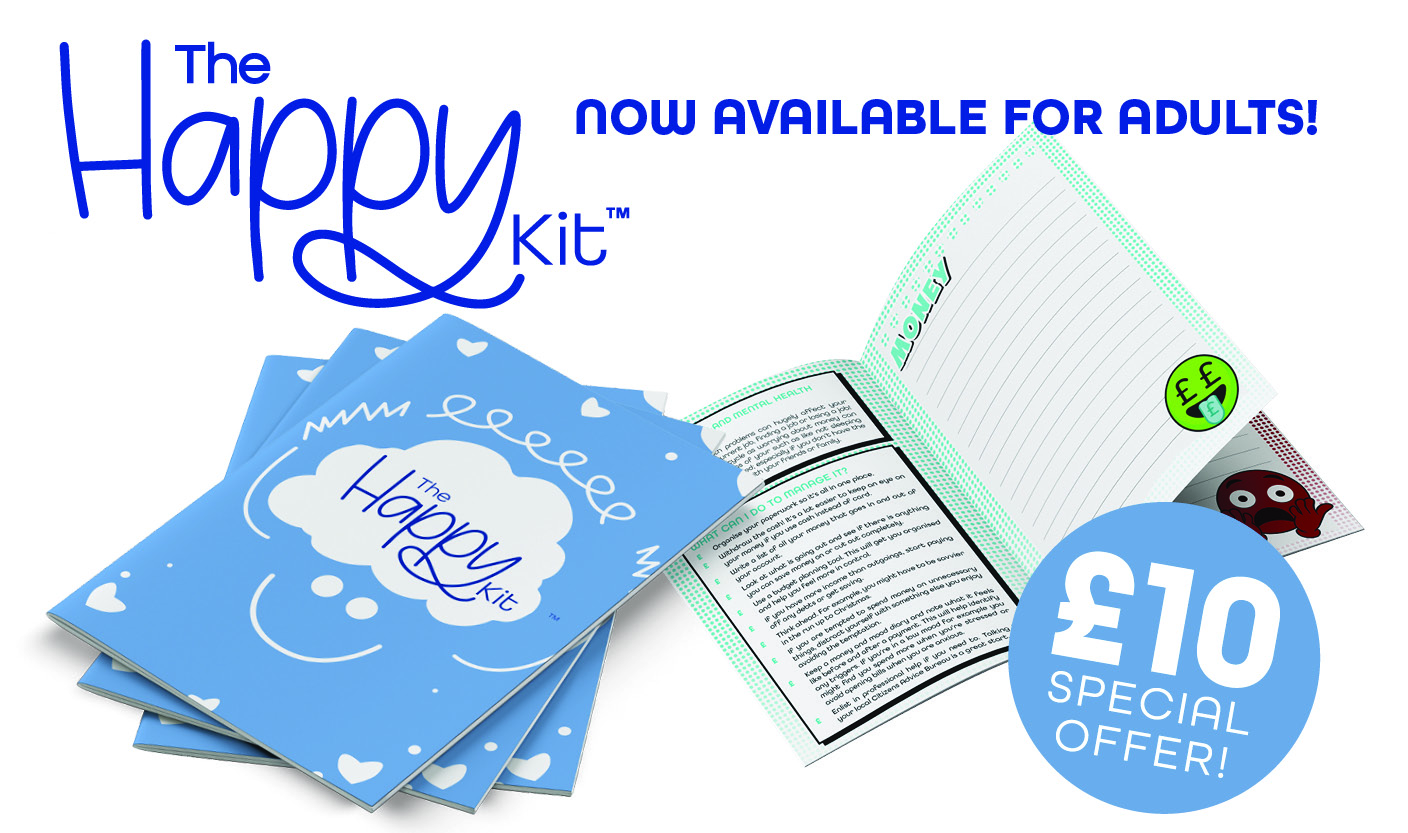 Question: Can adults use the Happy Kit?
Yes! Shrunk down and streamlined with young people in mind, the mini Happy Kit™ is just £10 and includes notes pages, information, tips and guides on 14 wellbeing topics including;
Affirmations
Anxiety
Bereavement
Depression
Food & Mood
Gratitude
💷 Money
Panic Attacks
Positive Thinking
Self Care
Sleep
Stress
Top 10 Happy Tips!
💻 Work/Life Balance
Purchase your Mini Adult Happy Kit today, for just £10
Thank you Lianne for your Happy Kit Testimonial!