My name is Stacey Miller and I have 16 years professional experience in the field of substance misuse and mental health working in a range of settings and with diverse client groups.  I also have personal experience myself and through friends and family members.  This real life understanding adds value to the training experience.
I completed a degree in Criminal Justice Studies with Psychology and whilst studying, I gained voluntary work with the then National Probation Service and a street needle exchange service.  Though these roles I worked on domestic abuse programmes, with education and employment teams, homelessness and substance misuse.
After my degree I worked as a drugs and alcohol outreach worker in schools, colleges and youth centres.  This job entailed much preventative and educational work with young people and parental support with the toxic trio of substance misuse, mental health and domestic abuse.
Moving on from this I wanted to gain experience working with adults and as a result, I secured a job at a Drug Intervention Programme as a Prolific and Priority Offender Co-ordinator which involved drug testing, group work, complimentary therapies, substitute prescribing and one to one work aiming to lead them to recovery.
Thereafter, I worked for Eastleigh Borough Council and coordinated the STAR (Start Tackling Alcohol Responsibly) project.  The aim was to raise awareness of the consequences of drinking too much via education and campaigns on sexual health, crime, anti social behaviour, unhealthy relationships and mental health.   During this employment I also chaired the Wessex Alcohol Research Collaboration which is made up of a lay expert panel whom help shape and advise on the alcohol research agenda within a clinical, public health and government agency setting.
I set up Stacey Miller Consultancy in 2012 at a time of recession and budget cuts but also at a time with a great need for quality education and training around positive wellbeing in the workplace.   I am also a member of the Rethink mental health charity, a member of the Solent NHS Trust and chair the Health and Wellbeing youth forum for Winchester and Test Valley.
During my career, I have gained invaluable insight into the complexities of drugs and alcohol, crime, mental health, and domestic violence issues.   I have undertaken extensive training including achieving the Drugs and Alcohol National Occupational Standards, mental health, sex and relationships education, and safeguarding and child protection courses.  I have also accomplished a level 3 award in education and training (formerly known as PTTLS) so not only do I know my stuff, but I am a great teacher and have the personality to go with it!  More recently, I gained a level 2 in Mental Health First Aid in the Workplace which is definitely an area I want to work more in!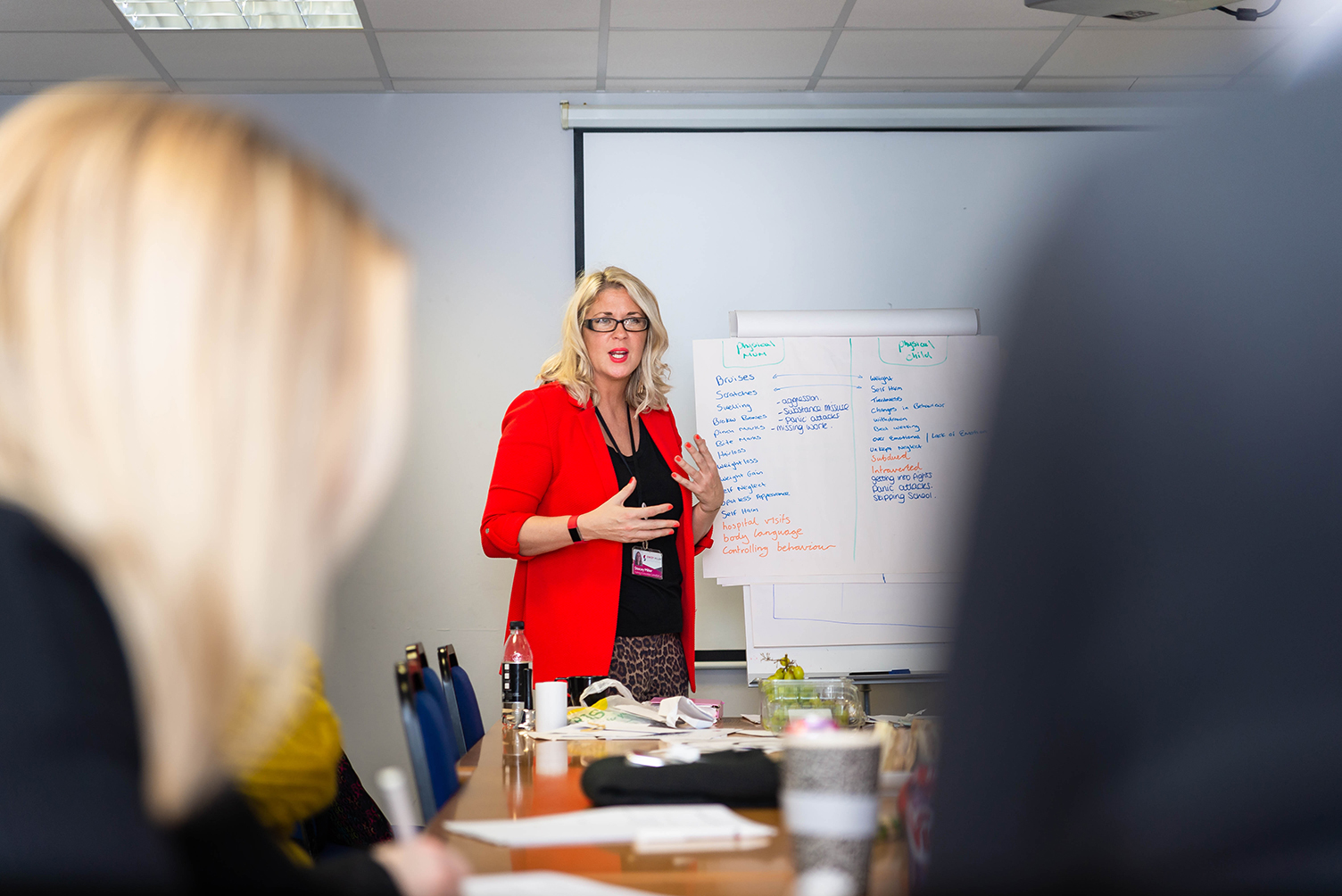 My mission is to make this world a more grateful, positive and kind place!  Lets work together!
With over 16 years professional experience in the field of substance misuse and mental health, Stacey Miller, of Stacey Miller consultancy, has worked with hundreds of local authorities, secondary schools, charities, and the Police, as well as corporate clients such as New Forest District Council. Sharing her passion for preventing mental health and substance abuse problems before the point of crisis. Her belief in prevention and positivity has led her to diversity with the onset of Covid-19 and the pressures on mental health services.  Moving her face-to-face workshops online has enabled her to work with Microsoft Asia and America promoting good mental health practices in the remote workplace. She has also been part of the team running the Annual Eastleigh Youth Conference, a local youth initiative covering everything from sex and relationships, to substance misuse and mental health – with it's 11th year in 2020 saw the first successful online conference.