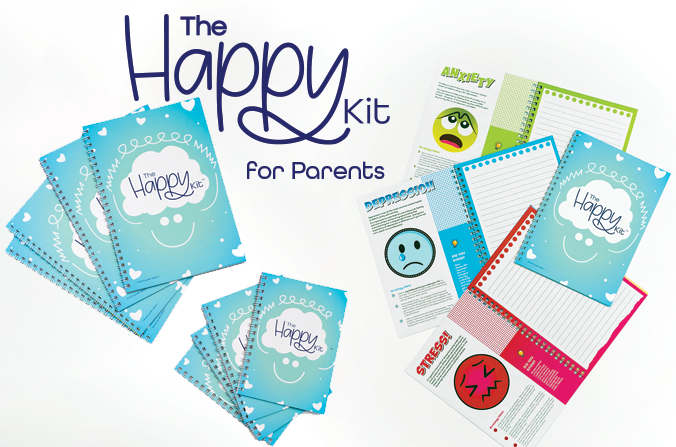 Children's Mental Health Week 2021: the Happy Kit™ for Parents launch
February 2021, Barton-on-Sea based educator and consultant Stacey Miller announced the launch of the parent-focused edition of her successful mental health toolkit, the Happy Kit™. This handy A5 booklet covers 14 common mental health issues, including anxiety, bereavement, and depression. Not only offering advice, but strategies for understanding the young people in their lives and how to implement positive changes; with mental health waiting lists in excess of a year, Stacey believes self-help and early intervention is crucial.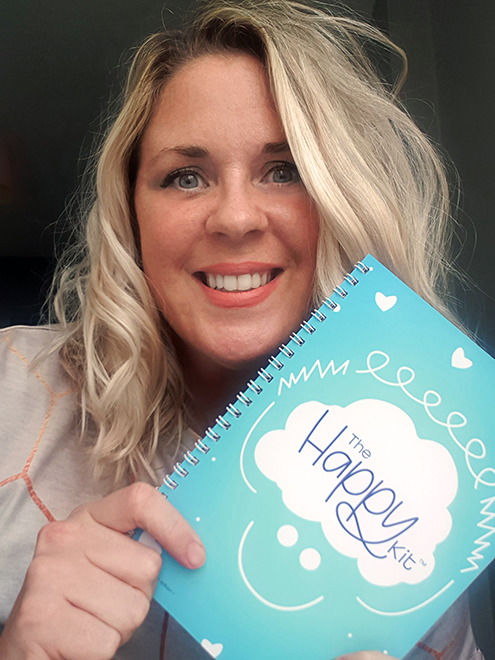 She goes on to explain:
"10% of young people aged 5 – 16 years old have a clinically diagnosable mental health problem and this statistic will increase with the aftereffects of Covid-19.   We cannot change the situation in this world right now so we need to focus on what we can control.   With the help of the Happy Kit™, we can equip ourselves and our future generation with the tools to cope with adversity and empower young people to fulfil their potential in society."
The Happy Kit™ is available for Professionals, young people in addition to the Parents version. Lockdown has been stressful for everyone and the toolkit shares invaluable skills on how to build resilience, to be the best version of yourself and to reduce stress and anxiety in these uncertain times. The kits are part Stacey's ongoing mental health and substance abuse training, complimenting her PSHE work with schools, as well as online workshops.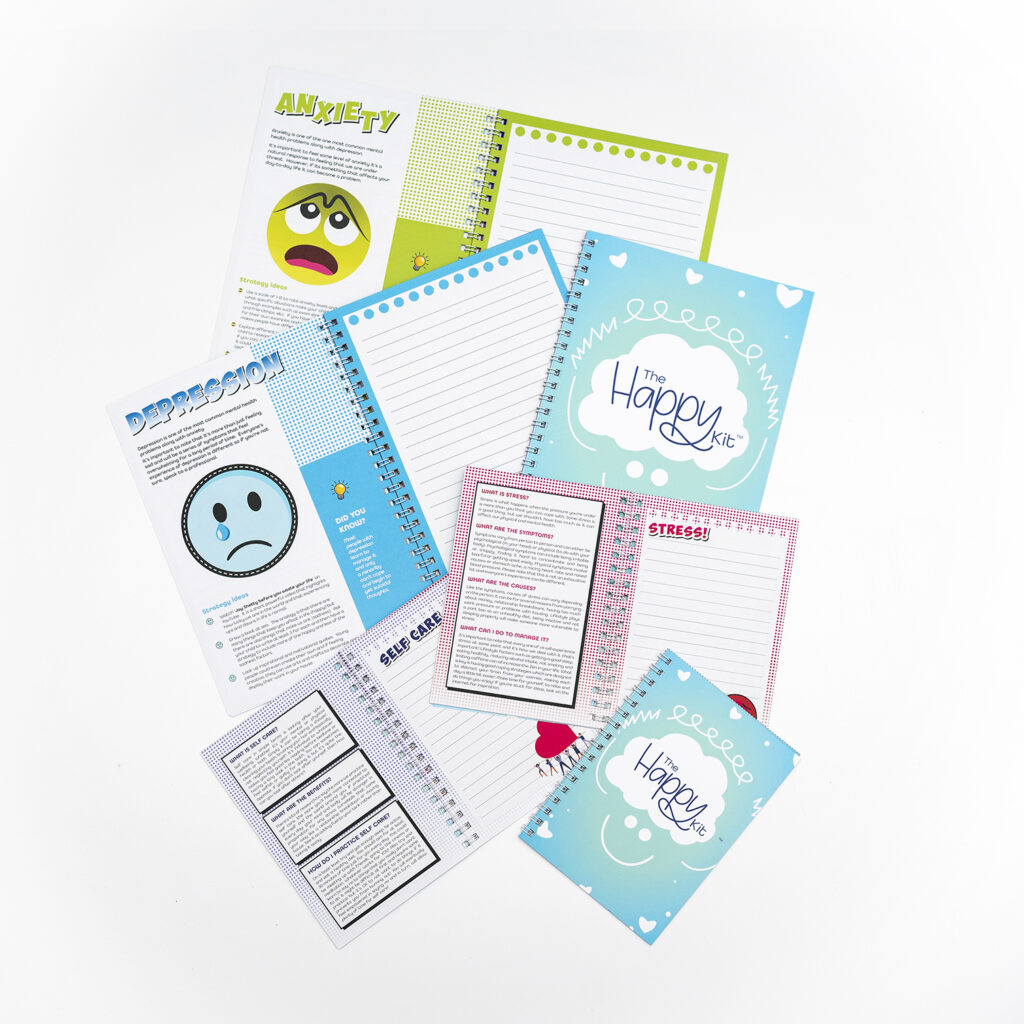 Local student Aimee Allen (15) has already seen the benefits of the kit:
"'My mum bought me the Happy Kit™ which every teenager should have right now.   I am in year 11 and I love all the tips it gives me from how to sleep better, deal with stress and how to manage anxiety.  I use it to also help my friends like a guidebook to life!   It's a no brainer than everyone should have a copy of the Happy Kit™."
Youth-led and focused on prevention before crisis, the Happy Kit™ benefits include:
Covers 14 common mental health issues, offering advice and coping strategies.
Focuses on prevention, before the point of crisis
Created for young people, by young people, through focus groups and feedback – who better on knowing how to help young people than young people!
This is a perfect resource for such difficult times right now.
Perfect for home schooling as part of PSHE curriculum (Personal, Social, Health and Economic education)
3 versions tailored specifically for Professionals, Parents and Young People
All editions of the Happy Kit™ are available to purchase at https://www.staceymillerconsultancy.co.uk/happykit/ or by contacting Stacey directly on 07703 670654 or info@staceymillerconsultancy.co.uk
With over 16 years professional experience in the field of substance misuse and mental health, Stacey Miller, of Stacey Miller consultancy, has worked with hundreds of local authorities, secondary schools, charities, and the Police, as well as corporate clients such as New Forest District Council. Sharing her passion for preventing mental health and substance abuse problems before the point of crisis. Her belief in prevention and positivity has led her to diversity with the onset of Covid-19 and the pressures on mental health services. Moving her face-to-face workshops online has enabled her to work with Microsoft Asia and America promoting good mental health practices in the remote workplace. She has also been part of the team running the Annual Eastleigh Youth Conference, a local youth initiative covering everything from sex and relationships, to substance misuse and mental health – with it's 11th year in 2020 saw the first successful online conference.