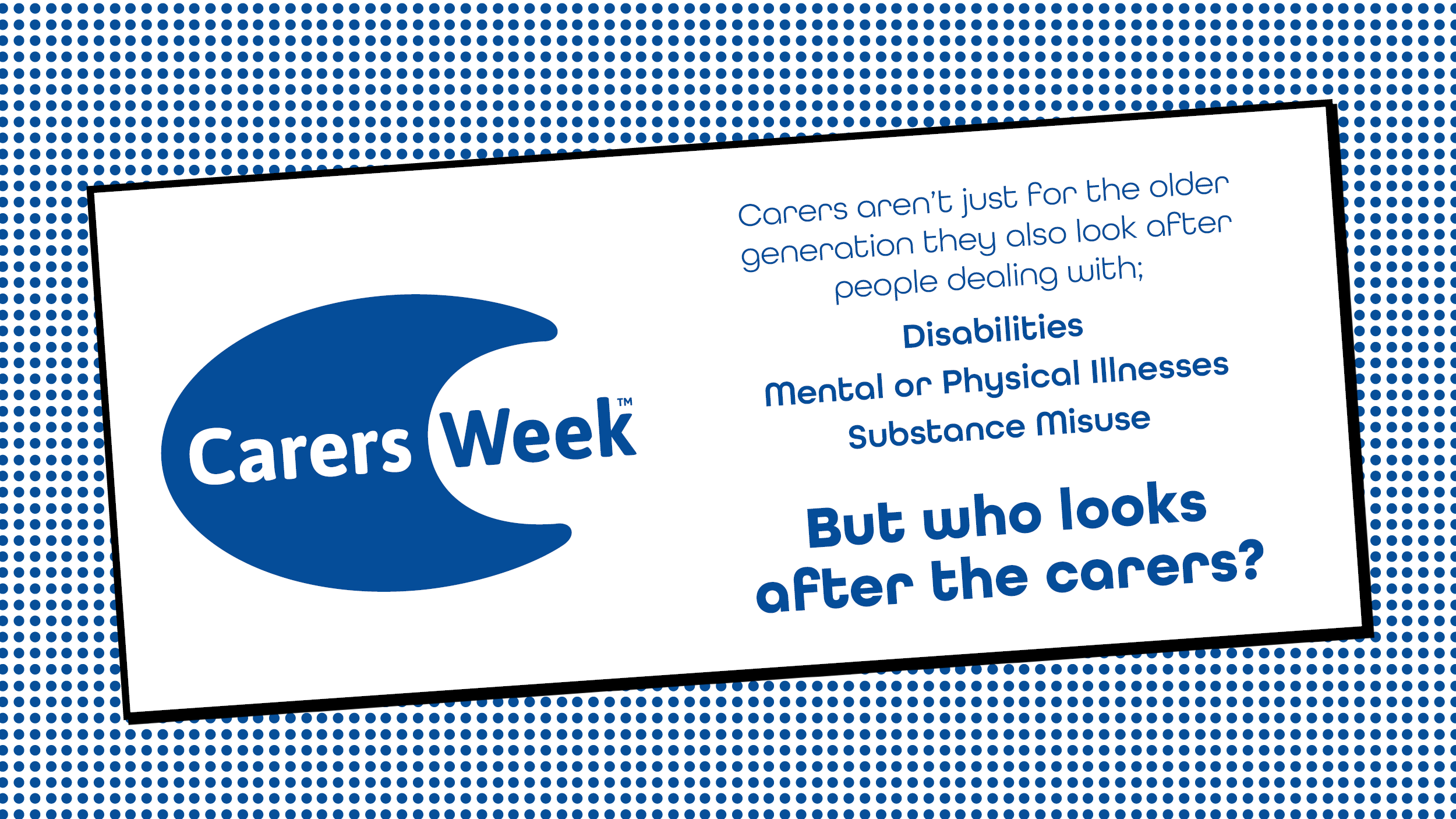 Today marks the start of Carers Week. Being a carer doesn't just mean looking after the older generation it can be attending to the needs of those with disabilities, physical or mental illnesses and even those with substance misuse issues.
There are an estimated 6.5 million carers in the UK, that doesn't account for the people who are unknown to authorities or haven't reached out for help. A carer can be anyone, paid workers friends, family, even children.
Being a carer can have major impact upon people's lives, from impacting their own mental health to illness, poverty and social isolation. That's why this year's Carers Week is focusing on making caring visible.
Carers and their own mental health
Do you know someone who is a carer? Are you one yourself? Are you struggling, or are you struggling to help that person?
Here are a few things that might help.
Talk to someone – sounds easy right? But not always, if you feel you're unable to talk to anyone around you, websites such as https://www.carersuk.org can put you in touch with people who are ready to listen.
As a friend, just listen – you don't need to have answers, sometimes a carer just needs to unload! Get on that Zoom call, or Facetime and just be there for them. They just need to know they have a safe space where they can be honest, without judgement.
Ask for help – definitely a difficult one. Carers are used to giving, not taking. Maybe start small, ask someone if they could do your shopping, or pick something up for you. Saving you that extra stop on the way home.
On the subject of giving. Carers give back to yourself. You give to everyone else, take some time to do something for you – anything, no matter how small.
Relaxation – I'm certain these are getting more difficult… I don't mean full-blown zen, yoga meditation. Just 20 minutes of mindfulness in a day can have a huge effect. Maybe try something like Calm or Insight Timer just before bed to fully relax and get a good nights rest before.
Carers out there, what's the most helpful thing for your mental health?
---
Useful resources:
https://www.citizensadvice.org.uk/family/looking-after-people/carers-help-and-support/
https://www.carersuk.org/help-and-advice
https://www.ageuk.org.uk/information-advice/care/helping-a-loved-one/
https://www.nhs.uk/conditions/social-care-and-support-guide/support-and-benefits-for-carers/